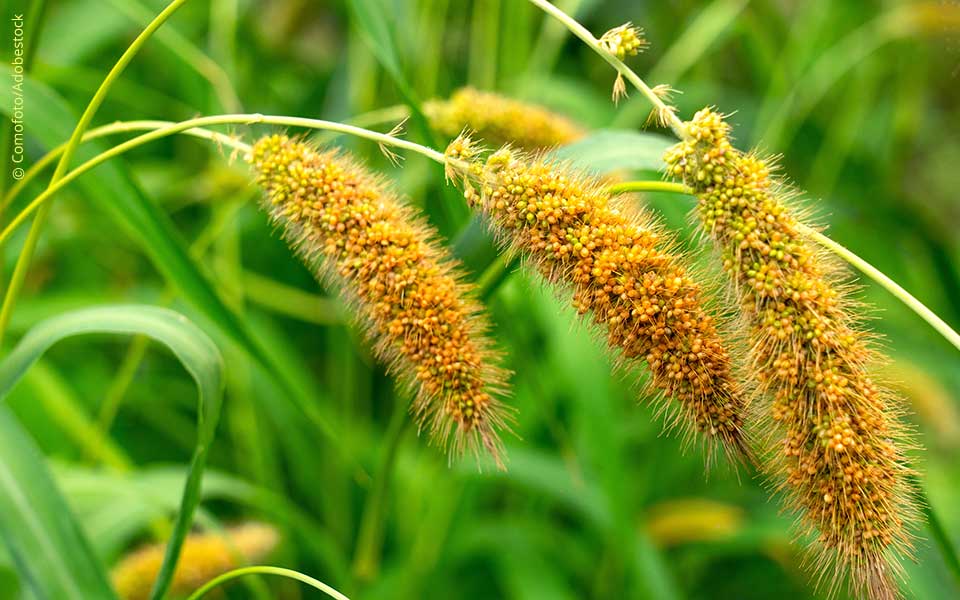 Timothy S. Thomas, International Food Policy Research Institute (IFPRI), Washington, DC, USA
Climate change challenges the ability of scientists to adapt varieties of major grains and pulses to heat, drought, floods, and salinity stresses. Nations endeavor to increase cropping intensity so that land can produce more food. So, there appears to be opportunity for currently underutilized crops, many of which have thrived for millennia and can do well in harsher environmental conditions.
Regional Crops
There are several crops that are of primarily regional use, but which might be expanded to other regions. Teff, for example, is grown in Ethiopia and is the mainstay of their diet, but is now even grown in parts of the United States as a rainfed crop that can be cultivated in places where maize and other grains would have required irrigation. There are also crops like the azuki beans, grown in East Asia; bambara groundnuts, grown in West Africa; tepary beans in the United States; lima beans, from Peru and the United States; and rye, principally grown in Northern Europe.
Climate Change
In addition to adapting species to new locations, there would also be a need to help the species become better developed for the region which is currently using it, especially as it pertains to helping the underutilized species adapt to climate change. These changes will not likely come about unless there is investment in research to expand the use of these crops in other areas, and in breeding tolerances to abiotic stresses in new varieties of these crops. While it would be difficult to call millet underutilized in some regions, in other regions it is, and might be a viable substitute for maize in places like East and Southern Africa if scientists are unable to breed maize better adapted to the changing climate there.
Nutritial Content
Millet is also known for its high nutritional content and could prove to be a good supplement to many diets. In fact, most underutilized crops have higher nutritional content than standard crops, either in regard to vitamins or minerals or amino acids.
Scientific Work
One of the characteristics of an underutilized species is that the scientific community has devoted little attention to the crop, so there has been little or no work in developing varieties with improved yield/ha. That may create a steeper learning curve for plant breeders, especially if they are trying to adapt a variety to a different soil or climate than the crop originally was used for.
Plant Diversity
Finally, underutilized species serve to provide plant diversity that is an insurance against new diseases developing and spreading to significantly reduce the productivity on one of the major species used by the global food system.
from: S. Yadav et al., Food Security and Climate Change, ISBN 9781119180647
The United Nations has declared 2020 as the International Year of Plant Health (IYPH). The year is a once in a lifetime opportunity to raise global awareness on how protecting plant health can help end hunger, reduce poverty, protect the environment, and boost economic development.